The wait is over, introducing the Hyundai Kona Electric. The 64 kWh battery supplies the car with 279 miles of range (WLTP) all in a small SUV package, so it's no wonder that the order books have been stacked for some time. In fact, the Kona electric is not even available for the rest of the 2019 from Hyundai to buy, but luckily at Volt-Age we have some models available to hire for the day, weekend or week.
a Premium Electric SUV AVAILable to Rent
We have the Premium SE variants ready to rent from our electric fleet and they offer massive levels of tech, giving you everything you need in a family sized Zero Emission package. The bold exterior of the Hyundai Electric SUV including the sleek LED lights stand it apart in a crowd. You can ride along in comfort with any range anxiety set aside, as the Kona can comfortably courier you for over 250 miles without charge. The Hyundai Kona packs a punch too, accelerating from 0-62mph in just 7.6 seconds with the instant torque delivered through the all electric power train.
Ready to join the electric revolution? Speak to our team about hiring the Hyundai Kona Electric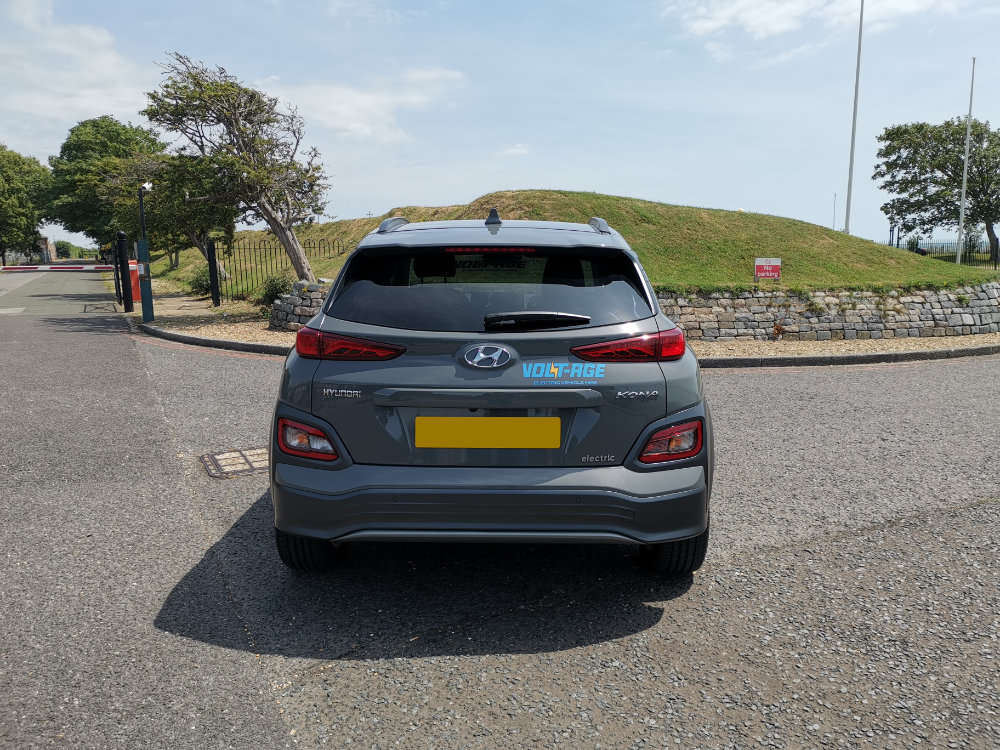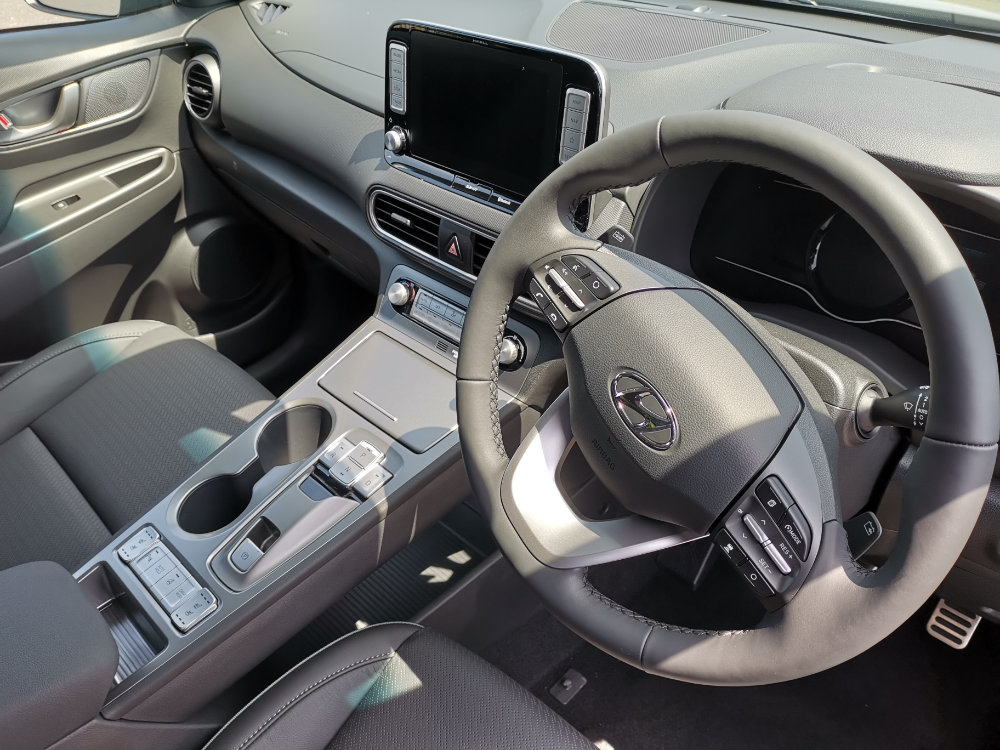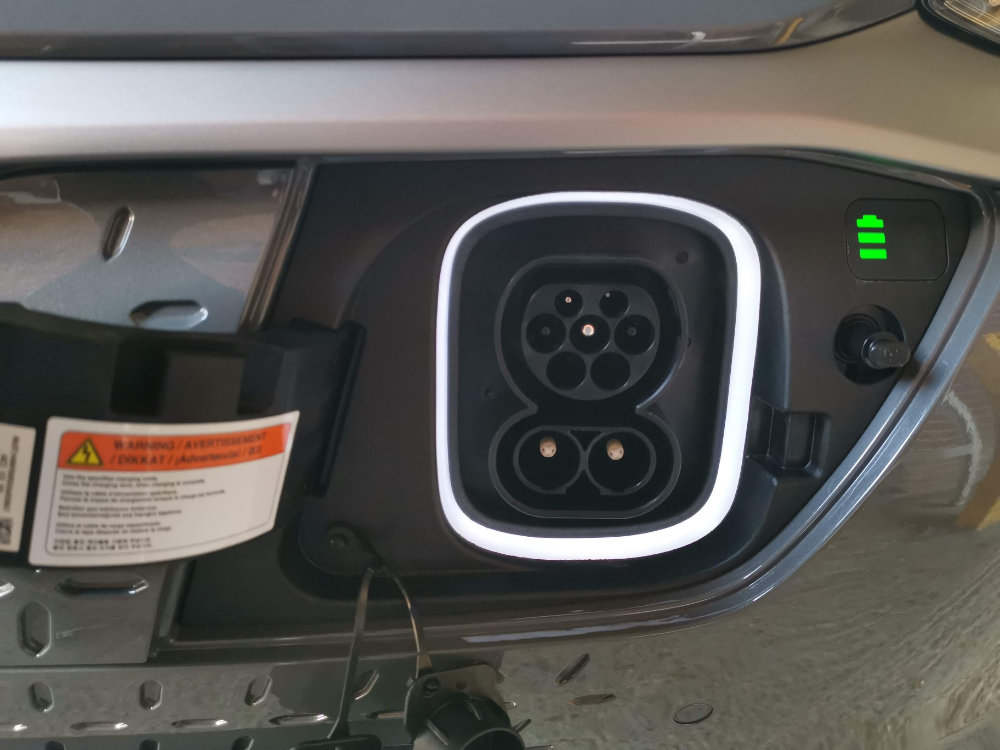 Hyundai Electric Car Hire Pricing
INSURANCE TERMS AND CONDITIONS APPLY. PLEASE CONTACT OUR TEAM FOR MORE INFORMATION. PRICES ARE BASED ON COLLECTION FROM AND RETURN TO OUR OFFICE ADDRESS. DELIVERY AND COLLECTION IS AVAILABLE NATIONWIDE ON A POA BASIS.
THE TECHNOLOGY
64 kwh BATTERY
279 miles of range (WLTP)
SMART REGENERATIVE BRAKING
The Kona Electric takes regenerative braking to the next level. The on-board radar sensor automatically controls the level of regenerative braking to react to the traffic ahead. Alternatively, using the paddles on the steering wheel, you can take control and find a level you are comfortable with, or turn it off altogether.
HYUNDAI SMARTSENSE
A cutting-edge Advanced Driver Assistance System, Hyundai Smartsense offers a package of safety technology, designed to keep your mind at ease.
SMART CRUISE CONTROL WITH STOP & GO

This smart system maintains a set distance from the car in front, automatically reducing or increasing speed to a pre-set limit according to traffic conditions
REAR CROSS TRAFFIC ALERT

Using the rear corner radar, Rear Cross Traffic Alert reduces the risk of collision with approaching traffic when reversing out of narrow areas with low visibility.
BLIND SPOT DETECTION

Also using radar, BSD monitors the rear corners and, if another vehicle is detected, a visual alert appears on the exterior mirrors. If the driver then activates the indicators, an audible signal is emitted.
AUTONOMOUS EMERGENCY BRAKING

AEB, with pedestrian detection, is an advanced active safety feature that alerts drivers to emergency situations, braking automatically if required. Using front radar and camera sensors, AEB operates in three stages.

LANE FOLLOW ASSISTANCE

When activated, Lane Follow Assistance keeps the Kona centred in its lane at speeds between 0 and 70 mph (functional up to 93 mph where permitted) on highways and city streets.

LANE KEEPING ASSISTANCE

Standard on KONA Electric, Lane Keeping Assistance uses the front camera to monitor the lines of the road. In case of an unintended lane departure, it will warn the driver and can apply counter steering torque to guide the car back to the lane.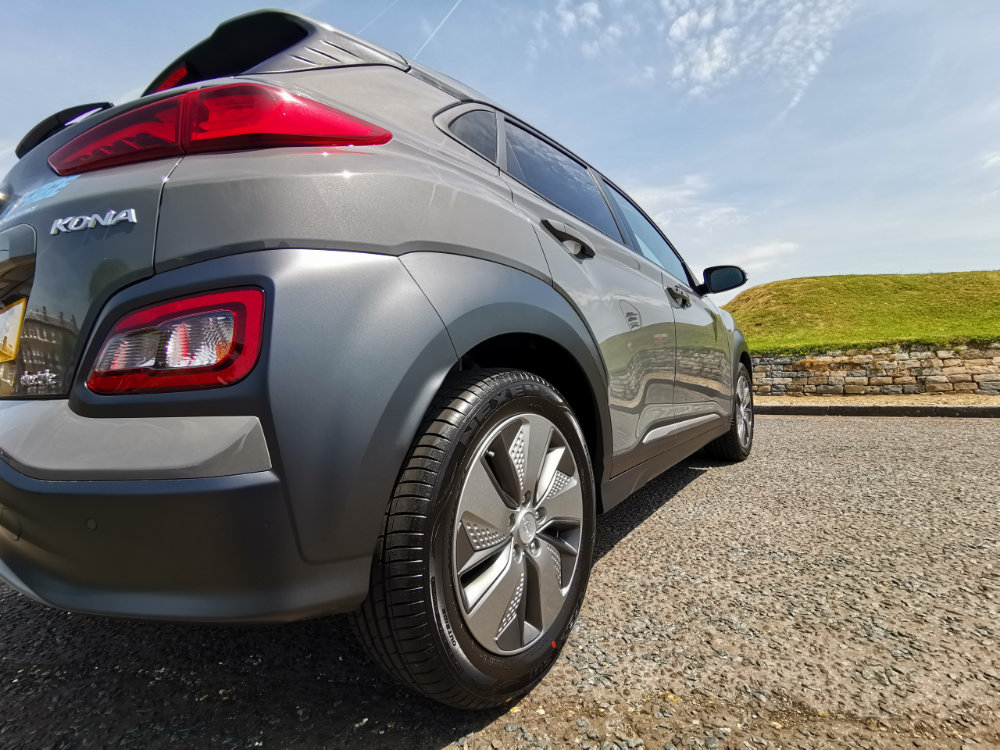 Because Electric Vehicles can be complicated.
Because Electric shouldn't be complicated.
Because we make sure it isn't.
Give the Volt-Age team a shout if you'd like more information about this car.